"RockOn is the kind of company who are easy to work with and easy is a good thing! I've had experience of all too many ICT firms that have a heavier way of doing things and that can be a bit trying."
Mikki Inkeroinen, CDO, Kamux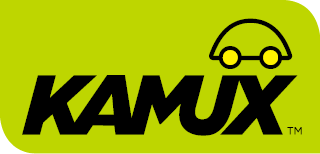 Efficiency and productivity
In retail, the changes wrought by digitalisation are clear for all to see. Products, services and goods are increasingly sourced directly from manufacturers – cutting out the middle man. And while automation has optimised inventories according to price, customer base and logistics, operations have simultaneously become more efficient, thus requiring less manpower. The winners in this scenario will be those who can streamline their operations, increase productivity and invest in the most important thing of all – the customer experience (especially in digital environments). Our set therefore has digital solutions on it too, which will meet those requests from retail and wholesale!
What kinds of solution can we offer?
Centralised PIM
When there are a lot of products and their corresponding information needs to be managed across a range of different systems (e.g., Synkka), it's best to have a centralised PIM system.
CREATE A BETTER CUSTOMER EXPERIENCE
We don't live in a vacuum… Consumers are increasingly aware that they can kick up a fuss if a company cannot, for example, convince them of the transparency of its operations. Where does this food come from, what are the ingredients, how do I know I can trust the producer?
Customers also like to buy from the places that are most convenient, so by investing in a well-designed online service or a suitable mobile solution, you can impress the client by being transparent and convenient at the same time.
CLEARER SYSTEMS
Does the combination of global supply chain ordering systems, wholesaler ERP systems, sales tracking and e-commerce leave you dazed and confused? Rational integrations make things clearer, saving both time and money when the different systems can 'talk' to each other.
E-COMMERCE BRINGS GROWTH
Keep in mind too that companies want to buy products online as much as consumers, so a quality B2B online store is a must. This becomes easier to manage when you combine it with the best PIM system on the market too. It can, for example, give country-specific selections and prices.
Check out our wholesale and retail references