The modular ERP system at Kamux connects car sales, for example, with pricing and product information. Every component in the system needed to be connected and functioning in such a way that information would flow as seamlessly and as quickly as possible. Kamux chose RockOn as their partner, and the rest is history!
Quick sales for Kamux are as essential as drumsticks are for drummers. This means we need to develop different systems to make our operations faster. "When we were setting up our modular ERP system, we needed a reliable partner who could take responsibility for all our product information so that data could be accessed easily across all our systems and platforms and car deals made more quickly."
Mikki Inkeroinen, CDO, Kamux Oyj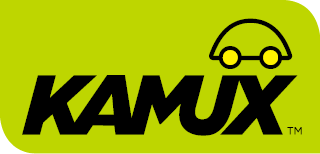 LET'S TAKE IT FROM THE TOP – PIM, INTEGRATION, AND CLOUD SERVICES
"At Kamux we want to use the best possible tools in all areas of our business. This means we need to have easy and effective access to cloud services, make use of APIs in a managed way, and have intelligent integration" – Mikki Inkeroinen, CDO, Kamux.
Kamux asked for quite an extensive rider for this gig… It included making sales catalogues, retrieving product information from Traficom and DAT, automating the translation of product information into different languages, making it quick and easy to access to cloud services, and of course making the cars on different systems all available on the sales channel. The aim was that all Kamux users would have a shared experience, whatever their location and whatever their area of business. When they asked the legendary Teemu Tapper if RockOn could oblige, he simply nodded and said, "sure, we can do that."
THIS IS HOW WE ROLL – MAKING THINGS QUICKER AND MORE EFFECTIVE
Our rockers rose to the challenge by making use of a range of services for Kamux's product information management (PIM), including microservices and the best possible components available in the cloud. For instance, there's now an integration readiness for Azure, AWS, and Google Cloud platforms.
We ensured that Kamux's operational systems (e.g., car sales, pricing tools and PIM solutions) work over different software interfaces so for instance online deals could be completed smoothly and public data used properly. During the process new broader and more effective ways of serving customers were also discovered.
PIM is now used at Kamux to make daily routines more effective, from creating the product information in the first place to actually making strategic decisions. In the case of Kamux, the new PIM allowed car data to be collected from public information sources such as DAT and Traficom, so cars were not only available for sale online more quickly, but transport of them to locations where they could be sold as quickly as possible was optimised as well.
Time is money. Automated PIM meant that staff no longer had to manually input product information, and translate everything. By reducing the administrative workload, staff were now able to focus more of their precious hours on the customers themselves.
EINS, ZWEI, DREI – MACHINE TRANSLATIONS
At Kamux all the technical data about the cars and accessories is retrieved from external DAT systems, where the information is available in both English and German. For the cars to be put on sale as quickly as possible, the adverts need to be online in the correct language as quickly as possible.
A solution for this was machine translating the product information into Finnish and Swedish. The number one performer in machine translations is Redfox, which our rockers have been involved in developing themselves, so a system integration was built for Kamux and now it is saving precious time and allowing them to serve customers more conveniently in their own language.
IT'S A KIND OF MAGIC – FLEXIBLE AND LIGHT
The guys took care of business even if live sessions with the customer weren't possible. All through the project the work was carried out remotely, but it felt relaxed. "RockOn is the kind of company who have a light touch, and light is a good thing! I've seen too many ICT companies with very cumbersome procedures and it just makes things harder" – Mikki Inkeroinen, CDO, Kamux
The way the guys looked at Kamux's business and how to develop it also said a lot about the project: "I think everyone in the project was a senior developer and really autonomous", Mikki notes laughing. "It was almost scary the degree to which they held themselves responsible for our business".
The best gigs for this spring have all been booked now, by the way, so if you are interested in touring with the band, just drop us a line via email to our manager Matti!