"RockOn is the kind of company who are easy to work with and easy is a good thing! I've had experience of all too many ICT firms that have a heavier way of doing things and that can be a bit trying."
Mikki Inkeroinen, CDO, Kamux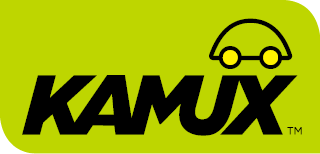 Good customer experience = competitive advantage
The car industry is under enormous pressure, especially when it comes to battling climate change. It is now alert to the challenges posed by digitalisation and a greater range of mobility services (MaaS). There is also fierce competition which is encouraging those in the industry to take greater care of their customer data and create a competitive advantage through cultivating good customer experiences.
What kinds of solution can we offer?
Automatic information retrieval
We've helped our customers automatically retrieve information about cars – simultaneously translating it from another language if necessary. From the frame number alone, we can find out about the car's technical specifications, spare parts, and road tax information. We can put this information together in one document, where you can also add, for example, price information and your own descriptions, at which point the car can be more easily sold across several channels and the information made available across all your systems.
Simple, efficient, modern!
Clearer systems
Systems for booking repairs and services, road tax information, sales systems and logistics – does this jungle of different systems leave you dazed and confused? Sensible integrations make things clear, saving both time and money when the different systems can 'talk' to each other.
Making an impact on the customer
The customer is king – whoever knows how to serve their customers best will reap the rewards. Customers value personality, smooth customer service, and agile services that best suit them. How does your company make an impact digitally – do your customers get the chance to have their voices heard online, or do you make it easier for a purchase decision to be made via a mobile app?
Sales are good – money's changing hands
Sales are a lifeline. The cash till won't be ringing if cars are kept on the shop floor for days on end just because car-related information is irretrievably scattered across different systems, in different languages, and their sales are managed separately – not just in different physical stores but also across different online platforms. Efficient PIM will also mean that cars and money change hands quickly.
Check out our car industry references