Integration is the new black.
Does the system jungle leave you dazed and confused? By integrating all your software into one powerful package, you can save time, spare those nerves, and focus instead on more essential things like developing your business. When the integrations are properly taken care of, it means all those great solos can be combined into a seamless working whole – and that means one helluva album for a smoothly operating business. And nowadays with integrations, you only pay for what you actually use – gaining access to a simple and fast user interface, for instance, or comprehensive monitoring, surveillance, and alarm services.
The set our rockers play includes integration partnership because we know that together we are better. As well as implementing system integrations on the technical level, our band will create an integration strategy, make technology choices, and implement, test, and monitor those integrations.
They trust RockOn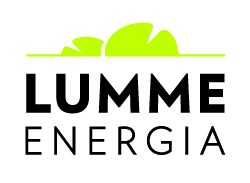 That's how we rock integrations!
DESIGN
However it ends up being designed, a project must always have goals that we can commit to together.
Integration projects need an integration strategy that we develop together, i.e. where you are now, and where you want to go. The planning phase will always include a careful functional and technical definition of the systems to be integrated.
SYSTEMS INTEGRATION
We prefer an agile model for project development, so the customer has something to work with right from the start.
Our integrations set includes a range of different platforms, ready-made from the cloud or from different technology vendors. We are familiar with, for example, integration platforms such as Azure, AWS, Dell and Mule. In Azure, we use Azure Logic Apps, Azure API Management, Azure Service Bus and various other Azure Integration technologies (e.g. Radish Cache, Function Apps, Table and Blob storage, Application Insights, Monitor, SQL Databases and Key Vault).
PARTNERSHIP
The set our rockers play includes integration partnership because we know that together we are better.
A real integration partner won't dump the customer at the end of the project, but will want to carry on collaborating in proactive and strategic terms.
Read more about integrations on our Hot Stuff blog.